Still very little to report regarding Gakken activity. Nothing going on at the main webpage. There are 2 recent posts on the Facebook page, but they're only announcements of an event being held soon.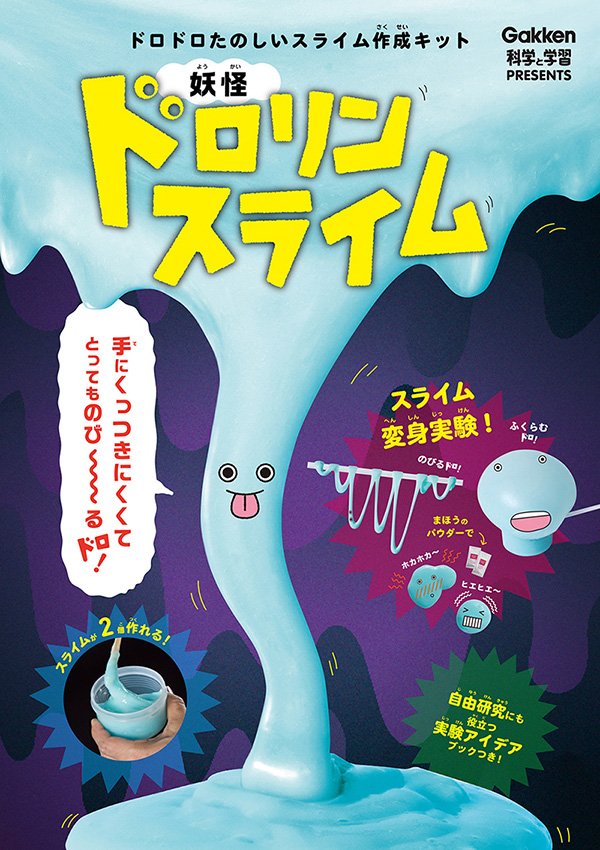 Both posts are for the Hakubutsu (Natural science) Festival, to be held at the Kitanomaru Park Museum of Science and Technology, July 23rd and 24th. Following the links, I located an announcement on the hakubutsu blog talking about what looks like new science kits for children.
I tried posting the pictures for the new kits, but the host site seems to be blocking cross-posts. You can see them at the bottom of the hakubutsu blog. One is for the blue slime above. Another is for an "anime machine", which looks like a zoetrope with a strobe light. The third is for the metal dinosaurs and metal insects line. Most of the metal kits are already on the shelves, but there's a new one, the metal legend dragon, that I like the look of. If it's under 2,000 yen I'll have to get that one.